It is our honor to announce our new project this year – a paper-edition journal! In short, L'Esprit Populaire will publish a journal, with the principle of "Be political, be critical, be academic," collecting a variety of articles on political, international, or social issues, and the journal will be open to everyone's contribution – that is, we welcome everybody to write an article for the journal and become a part of the editorial team.
This project is already submitted as a Sciences Po "student initiative project" and will be voted on 29th of January 2020. 5% of votes by the student body on Le Havre campus is needed for this project to be selected – so, vote for us!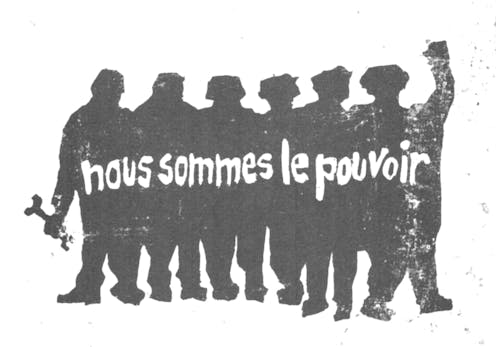 Previously run as a website, L'Esprit Populaire was initiated by a group of students and has posted several articles online, focusing on political, international, and social issues. Being students of social sciences, we intended to produce academic pieces, applying what we have learnt and read on the critical analysis of what concerns us. The articles shall, in our belief, combine the passion of youths, the criticality of students, and the scholarship of professionals, in order to tear down the wall between the academic bubble and daily, informal discourses on politics.
In the year of 2020, L'Esprit Populaire initiates the project of publishing a paper-edition journal. While keeping the principle of "Be political, be critical, be academic," the journal will be open to everyone who is willing to contribute a qualified article. The criteria of selecting articles will be very simple: so long as it is relevant to our theme and not offensive/discriminative, there will be no limit or "revising advice" on the content, standpoint, perspective, or writing style of an article. (More information on contributing articles will be available later). There may also be an awarded article competition on a given topic – the best article(s) submitted will be awarded. If everything goes well, the journal will be published before the end of semester in May 2020.
The project will be publication-oriented, which means, ideally, there will be no necessity to register a student association nor have a leadership that directs anyone else. Instead, there will be only a team who deal with pragmatic issues (e.g. designing the frontcover, typesetting and physically publishing the journal,) and the editorial team will be composed of everyone who contributes an article for the journal. All the editors – those who contribute articles – will be collectively responsible in determining crucial issues, such as making budget or deciding whether a controversial article is "offensive/discriminative" or not. That is the experiment that we call "editors' democracy."
We see this project necessary because it is important to have a dedicative platform for students to express their voice and understanding about the real world. They are not yet bound too much by their self-interest or pre-defined social roles, their thoughts are not yet disciplined overwhelmingly by social norms or ideological state apparatuses (other than school), but they have already accessed to some precious knowledge for understanding the world and deconstructing the reality. Also, the journal aims to widen the public sphere that we have for the discourse on politics and society, which will, hopefully, train our thoughts and diversify our points of view through the course of exchanging ideas.
"Until then, on the eve of every general reordering of society, the last word of social science will always be: 'Combat or death, bloody struggle or annihilation. Thus is the question inexorably put.' (George Sand.)" 

The Poverty of Philosophy (1847), Karl Marx